NISOTEC – Lubricants Market Leader in Quality

18. V 2018.
As part of the participation at the International Agricultural Fair in Novi Sad, NIS presented its lubricants programme, which is one of the important areas within the long-term development strategy.
The constant improvement of production, the range of over 170 types of products and 500 different items, as well as the quality of oil that confirms more than 30 approvals of the most famous motor vehicle manufacturers, made the NISOTEC brand a leader in the local lubricant market and one of the top ten brands in the Balkans.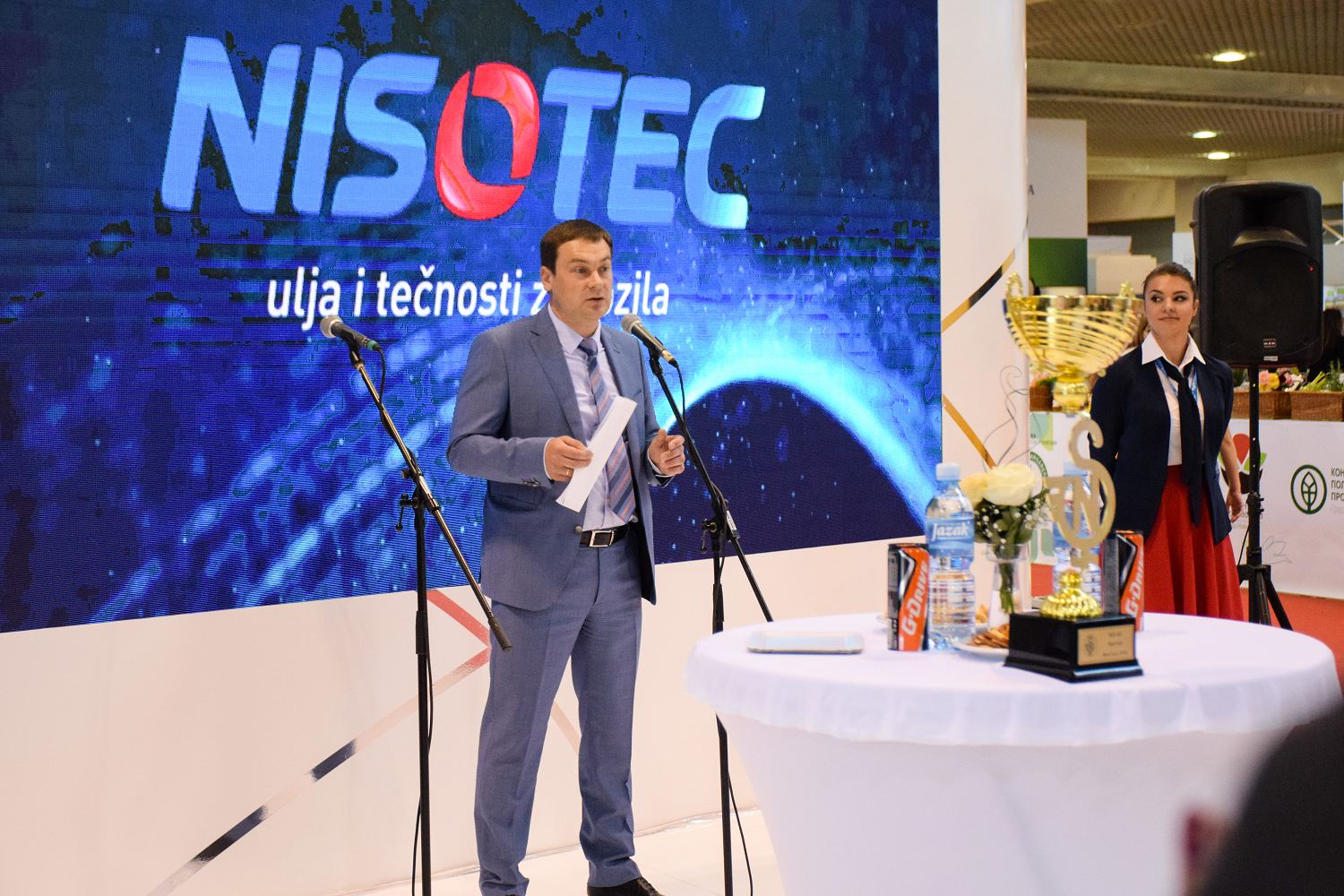 The highest quality of NIS products was confirmed at this year's 85th International Agricultural Fair in Novi Sad, where the company won a big championship cup for top quality motor, hydraulic and transmission oil, as well as eight big gold medals and six gold medals for product quality from the NISOTEC product range.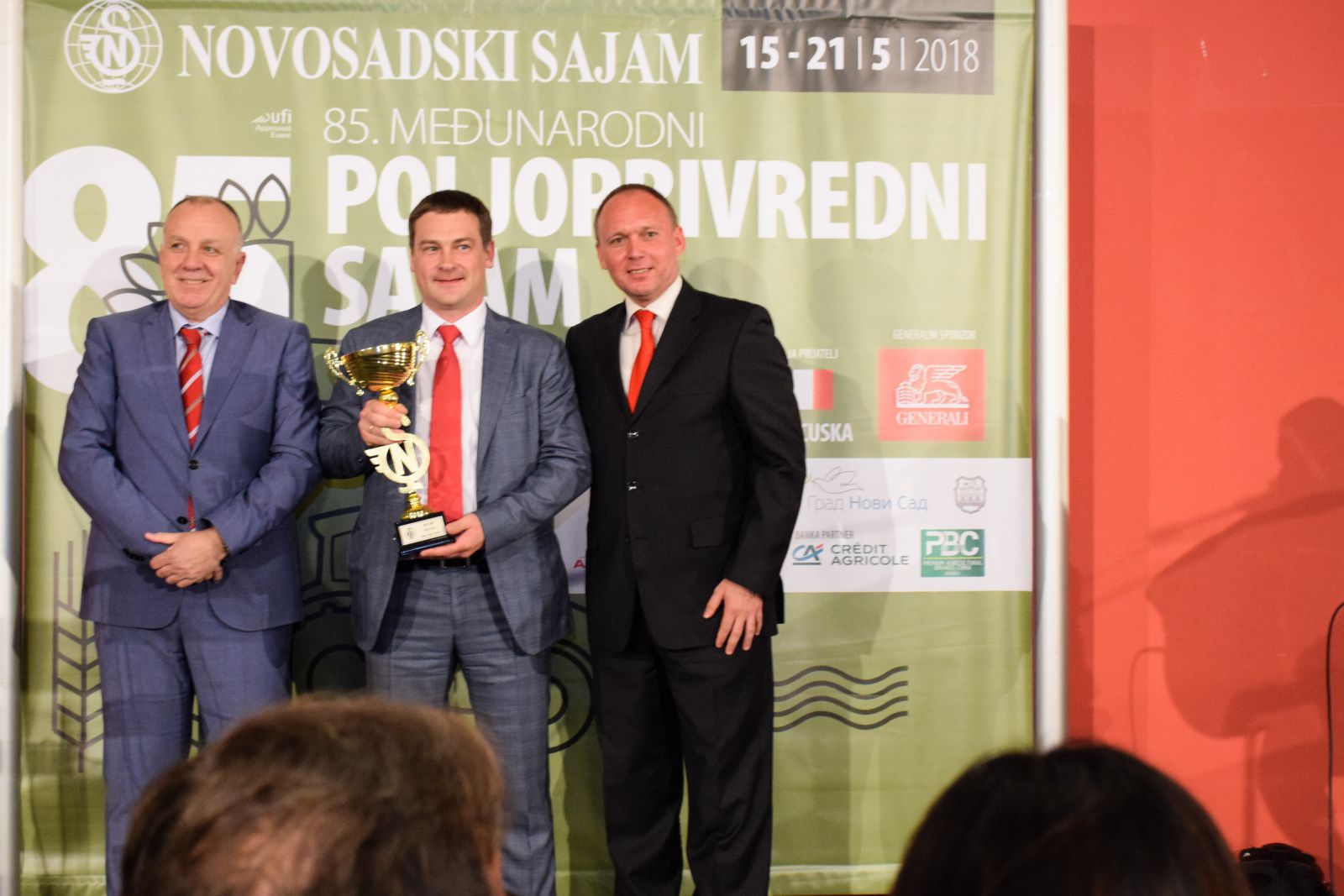 "The NISOTEC brand has won nearly 40 medals for quality, which, with the approval of the world's leading car makers, represents a guarantee of quality and recognition of our brand in the local and regional markets. We seek to constantly strengthen the leading position in the local market with constant technological improvements and implementation of new solutions and provide a better brand position in the countries of the region, " said Dmitry Vukolov, NIS Lubricants Director.
As a responsible company, NIS coordinates its production of lubricants with modern ecological standards. To this end, the second phase of the modernization of the lubricant laboratory has been completed, a new range of "ECO FRIENDLY" eco-friendly lubricants has been developed aimed at environment protection. NISOTEC AdBlue for Euro 4 and Euro 5 engines are also available in the market. They reduce nitrogen oxide content in exhaust gases.
In addition to the NISOTEC brand, NIS also offers a wide range of international G-Energy brands, which includes a range of synthetic and semi-synthetic oils for European, Japanese and American passenger car manufacturers of the latest generation. By synergy of these two brands, NIS covers all segments of the lubricant market in Serbia and the region.

close
NISOTEC Lubricants Penetrate Greek Market

01. II 2018.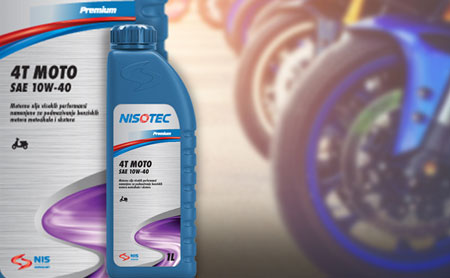 The specialized motorcycles shops and repair shops in the Greek market started selling NISOTEC 4T MOTO SAE 10W-40 specialized oil for motorcycle and scooter four-stroke engines. The shops offer this engine oil in one-litre packaging, while, in the repair shops, it is available in large packaging (barrels). NISOTEC 4T MOTO SAE 10W-40 is high-performance engine oil designed for the lubrication of gasoline 4T engines of motorcycle and scooter. The oil is specially formulated to ensure exceptionally high performance of motorcycles/scooters which have integrated engine, gearbox and clutch.
close
NIS introduced a program of oils and lubricants NISOTEC and G-Energy in fair in Mostar

14. IV 2014.
On Saturday, 12.04 at the Economy Fair in Mostar, for the visitors was held an activationof the oil program Nisotec and G-Energy. Visitors had the opportunity to familiarize themselves with the basic characteristics of the product in order to properly answer the survey questions and won the right to one of the gifts.
Gifts were given to them at the gas station Gazprom in Mostar.
The product range of oils and lubricants includes a wide range of international brand G-Energy and regional brand NISOTEC.

Brand NISOTEC is for standard, mass-market segment, while the G-Energy intended for premium channels and markets new cars manufacturers in the world, since it has a range of specialized products for authorized services, oil for Japanese and Korean vehicles.

Activation aroused great interest of visitors who showed great knowledge and recognition products Nisotec and G-Energy.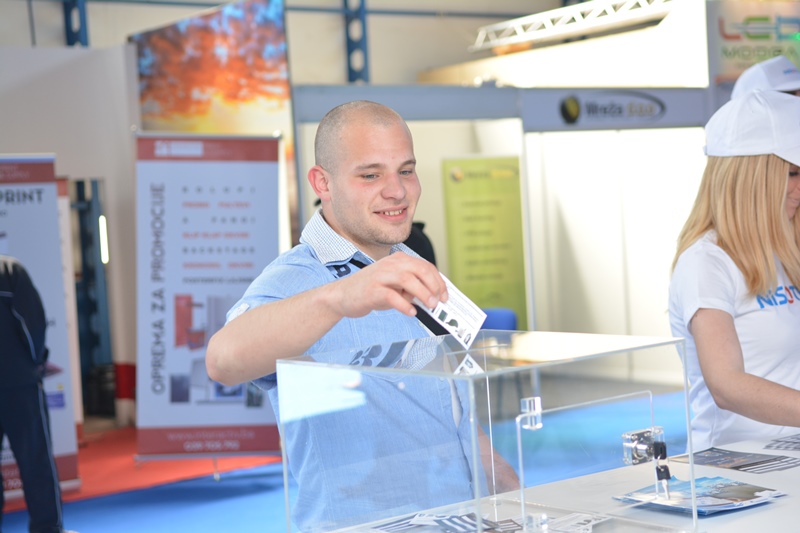 close
Contract signed for delivery NISOTEC lubricants to mining basin "Kolubara"

28. X 2013.
30. September, upon winning the Kolubara lubricants supply tender, NIS signed a one-year agreement with the lignite mine for NISOTEC oils supply as follows:
NISOTEC hypo LD SAE 80W-90
NISOTEC Transfluid TO-4 SAE 10W
NISOTEC Transfluid TO-4 SAE 30
G-BOX GL-4/GL-5 SAE 75W-90
NISOTEC ATF DII
NISOTEC ATF D III H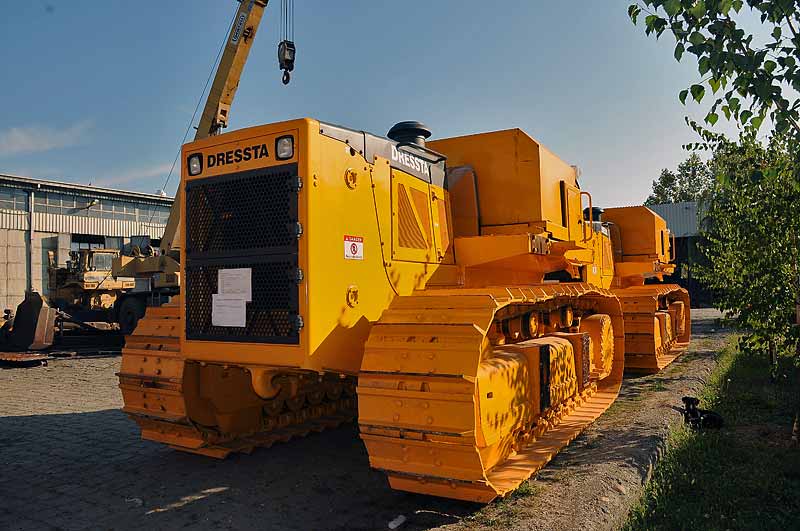 The oils will be used in the maintenance of auxiliary machinery operated at the Kolubara Lignite Mine.
close
Our champion Dusan Borković in the international edition of Kurir newspaper

25. VI 2013.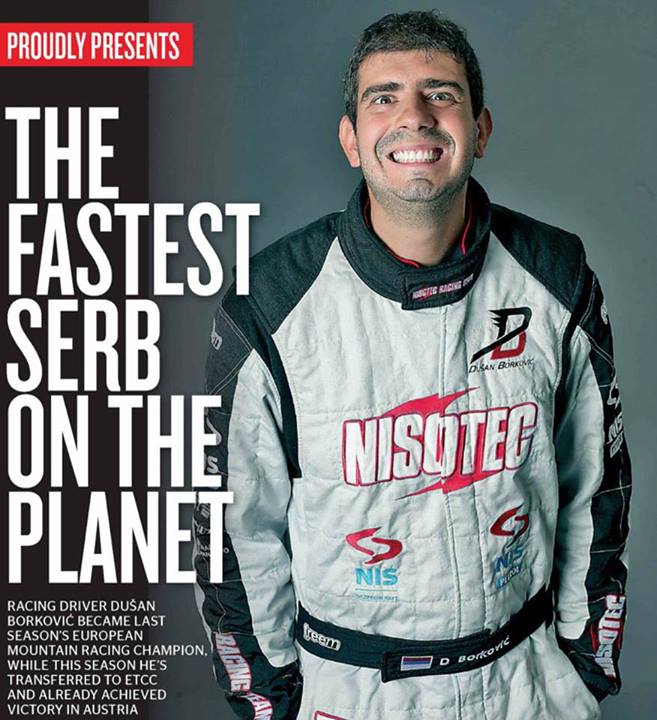 close
NIS Signs a Memorandum of Cooperation with the Official Distributor of "Škoda"

01. IV 2013.
By signing a Memorandum of Cooperation with "Auto Čačak" d.o.o., the official and authorized distributor of Škoda vehicles, NIS has established a partnership with this company and set the directions of their mutual cooperation.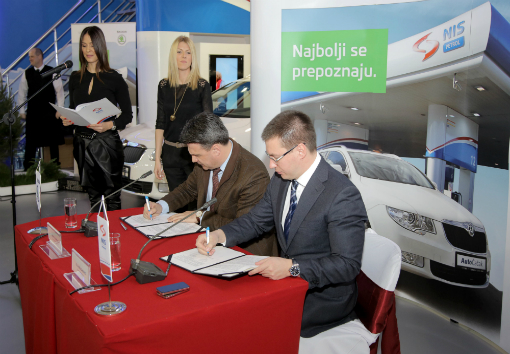 The Memorandum was signed at the NIS' stand at the International Car Fair, by NIS' CEO, Mr. Kirill Kravchenko, and Mr. Milun Todorovic, the Director of "Auto Čačak" d.o.o.
Business cooperation between these two companies, under the slogan "Great Minds Think Alike" will be firstly focused on joint activities in terms of recommending and promoting NIS' petroleum products, as well as NISOTEC and G-Energy engine oils. This Memorandum stipulates that "Auto Čačak" shall recommend NIS' fuel both to its authorized dealers and its customers, taking into account high fuel quality, produced in compliance with the EU standards. This cooperation will also feature NISOTEC and G-Energy as these brands will be recommended in "Auto Čačak" d.o.o Company's showrooms and auto repair shops. Mr Kirill Kravchenko, the CEO of NIS, stated on this occasion,:
"The objective of our two companies' cooperation is the focus on the quality of services we provide to our companies' joint customers. This Memorandum recognizes a high quality of NIS' products, as well as Škoda's prominent position in the business world, being one of the top-selling automobile companies in in Serbia. NIS strives to achieve a stable and permanent development, which implies, above all, responsibility towards our customers, and advancements in order to meet their expectations. This goal is in the mutual interest of both NIS and Škoda, which both stand as synonyms for a good quality."
The buyers at "Auto Čačak" showrooms shall be given a special privilege – as a present, they will receive a NIS' fuel card in the value of ten liters of Euro Diesel or Euro Premium BMB 95 gasoline.
close
NIS and Dušan Borković Continue Fruitful Cooperation within NIS Petrol Racing Team

29. III 2013.
At NIS j.s.c. stand at the Motor Show, NIS j.s.c. Novi Sad and Dušan Borković officially entered into agreement to mark the continuation of their fruitful cooperation and competing of Serbia's most successful racing car driver as a part of the NIS Petrol Racing Team.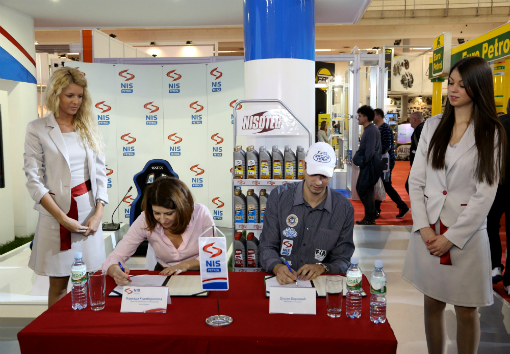 After signing the agreement, which officially marked the third year of successful cooperation between the largest domestic company and Serbia's most successful racing car driver, visitors of NIS j.s.c. stand at the Motor Show in Hall 2 had the opportunity to spend time with Borković. An entire stand with the caption «Champion Recommends NIS j.s.c.» was separated for this purpose so that the visitors could talk about car racing with our best sportsman in this discipline and take photographs sitting with the champion in genuine racing car seats in front of a panel simulating a vehicle in motion.
The third year of support to the European mountain racing champion is the confirmation of NIS j.s.c's commitment to promotion of top quality sport and healthful lifestyles. This is also the opportunity for NIS j.s.c to promote its well-known tri-coloured NIS Petrol brand with a wide-spread network of 350 petrol stations in Serbia.
"Supporting the most successful domestic and European racing car driver Dušan Borković has come naturally, as the most successful rely on their equals – NIS j.s.c. is the most prosperous domestic company and NIS Petrol is the leader in the petroleum product retail market. We believe that this synergy will be beneficial to both parties, inspiring Dušan Borković to become even more successful globally and assisting NIS Petrol to find its way towards regional leadership," Nadezhda Korobeinikova, the Director of NIS Petrol Retail Department pointed out.
"To become even better, I need support from the best. I am glad that NIS j.s.c. has recognised the importance of promoting our country through this sport now for three years in a row. Now I have even greater support from NIS j.s.c, which is an encouragement and a positive signal to rise to this year's challenges to ensue in the most prestigious European Touring Car Championship (ЕТCC) and winning it will be the first of my future challenges," said Dušan Borković.
Dušan Borković has showed an unusual talent at competitions so far, leaving much older and experienced drivers behind, as well as much faster, better equipped and more expensive cars. With more than 200 trophies, Borković is the most award-winning racing car driver in Serbia, the European mountain racing champion, Serbia's youngest winner of the "Diamond Helmet," and the winner of three "Gold Helmets."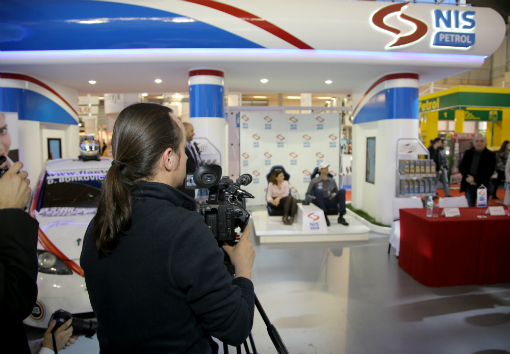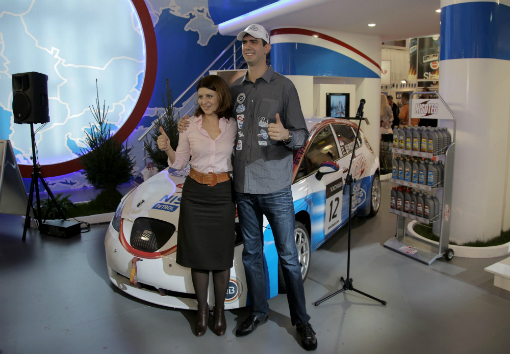 close
NIS and Gazpromneft Lubricants took Serbian journalists to Rally World Cup in Italy

25. III 2013.
As the exclusive distributor of the G-Energy brand which is placed on the premium market segment, the NIS Lubricants Department has organized a trip to Italy for the representatives of the Serbian media covering motor sport to attend the first competition of the FIA International Cross-Country World Cup.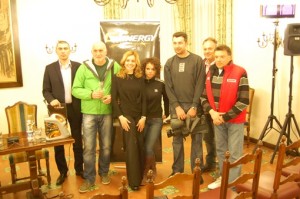 This major international sporting event was organized last week by Gazpromneft Lubricants in the Pordenone area in the south of Italy. Two crews of the Russian G-Force Motorsport Team, sponsored by Gazpromneft Lubricants and led by Boris Gadasin, a famous racer from Saint Petersburg, were also among the two hundred participants. He is at the same time the founder of the team, a race car driver and the designer of the car. He gathered a team of young but experienced and qualified engineers and mechanical engineers together with whom he prepares cars for exhausting off-road competitions.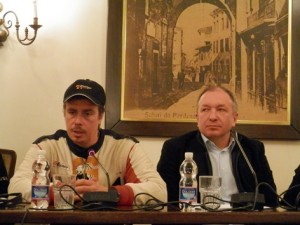 The G-Force Motorsport Team is the fruit of one man's passion towards motor sport. Namely, Boris Gadasin, a Russian race car driver, has been successfully participating in cross-country races for years with the generous help from the Gazpromneft Company and the G-Energy brand.
Even more interesting than the performance of the G-Force Motorsport Team in Italy was the display of the new prototype automobile which is still in its development phase and in which Gadasin plans to race in the forthcoming season. Gadasin used the cup in Pordenone as an opportunity to promote the vehicle and run the first tests outside Russia as well as to thoroughly prepare for the famous "Silk Way" rally.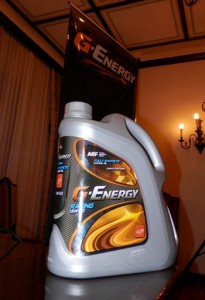 On this occasion, Gazpromneft Lubricants presented the new line of race car and passenger sports car oils – the G-Energy Racing oils.
close