Best serbian driver last weekend in Hungary were cheering our colleagues , customers and fans.
Last weekend in Hungary was held World Touring Car Championship (WTCC ) in which participated the best serbian driver Dusan Borković . On a trip to Hungary to cheer and support our driver, headed our customers who  from participated in the contest  "Me and my car like NISOTEC oil".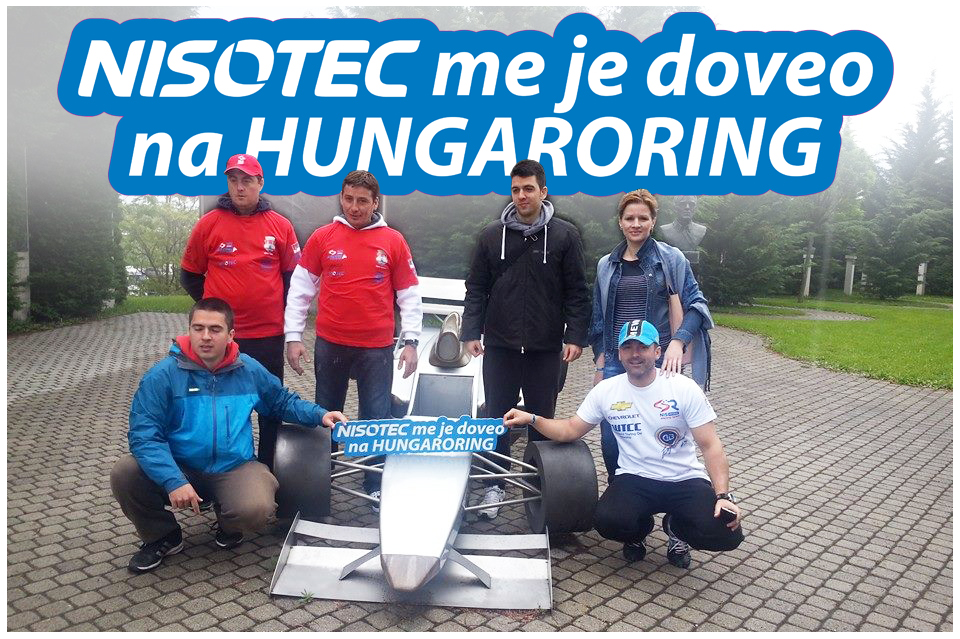 Despite disappointment because Dušan was punished to start from the last position due to improper height in qualifying on Saturday, our most successful driver is prepared to his fans an unforgettable experience with a brave fight on the track. Although he started from the rear, he managed to take 12th and 11th place in the race on Sunday , which further " warmed up " the atmosphere in the stands.